As we all know, Amy Winehouse passed away on the 23 July 2011 at the young age of 27. The singer whose cause of death is still unknown, but is suspected to be due to emphysema, had hits such as "Rehab" and "Valerie". Despite her public battle with drugs and alcohol, there is no doubt that Winehouse made great music; something I sing along to in my shower.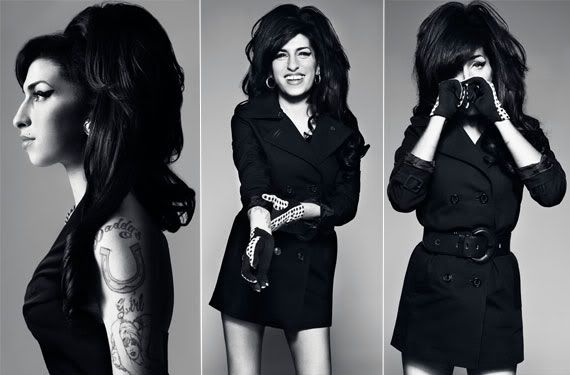 Amy Winehouse for Harper's Bazaar USA, October 2010
Although there are many bad aspects we can tear Amy down for, she not only made music that is distinct, but also had a quirky fashion sense that is immediately recognisable. With her winged eyeliner, beehive and tattoos, Amy represented an updated look of a '60s girl complete with patterned dresses and hot pants.
Her signature look has inspired a
Vogue Italia
editorial shot in 2007 by Steven Meisel. I think it's one of the most gorgeous and textural editorials I've seen in a while. It features Hanne Gaby Odiele, Kinga Rajzak, Lara Stone, Maryna Linchuk and Meghan Collison. The use of colours and patterns is stunning! Take a look at some of the pictures I've selected: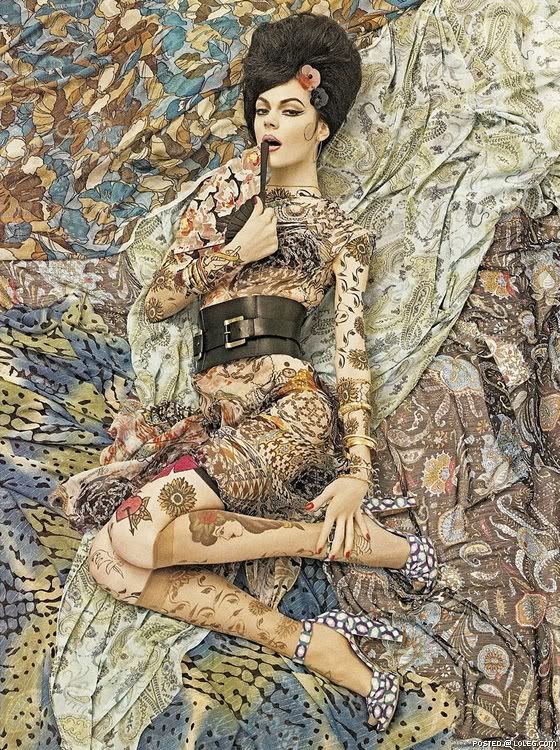 "Vogue Patterns"
Photographed by Steven Meisel for Vogue Italia, December 2007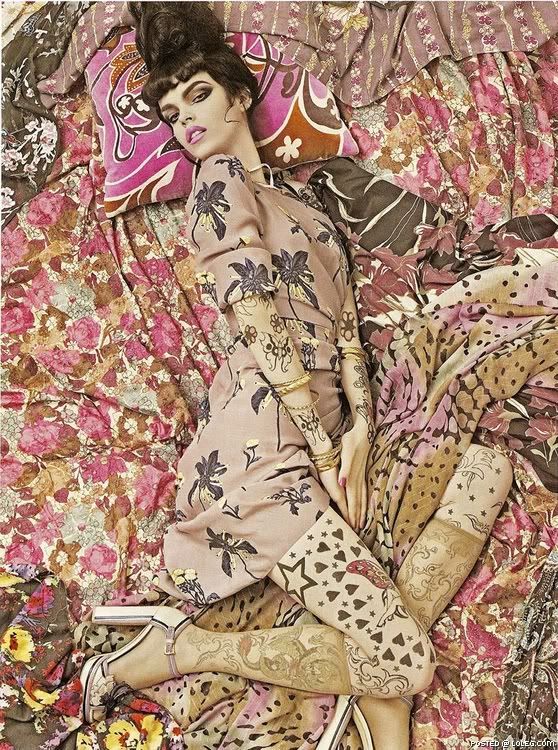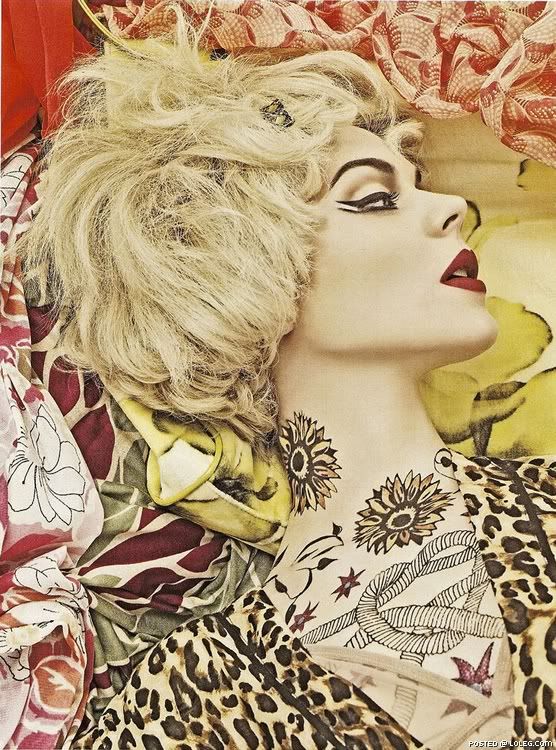 These pictures are really entrancing. At first, you don't really know where to look because there are so many patterns going on but Steven Meisel did a fantastic job capturing the models and their clothes.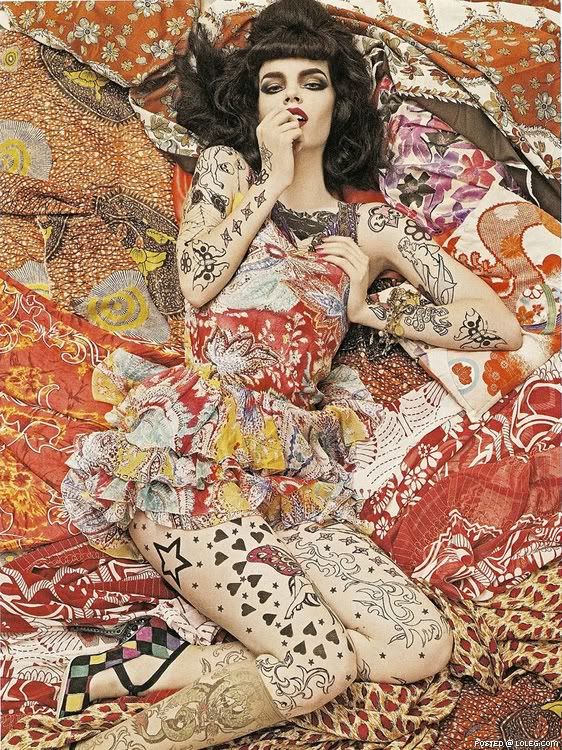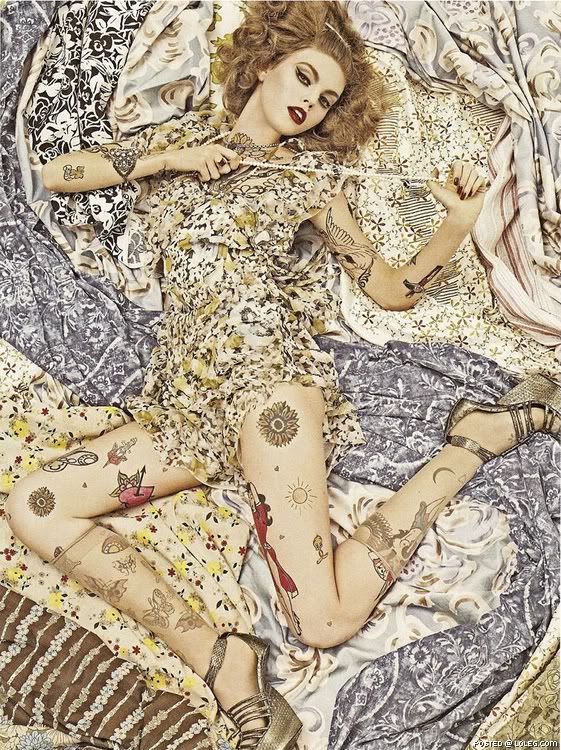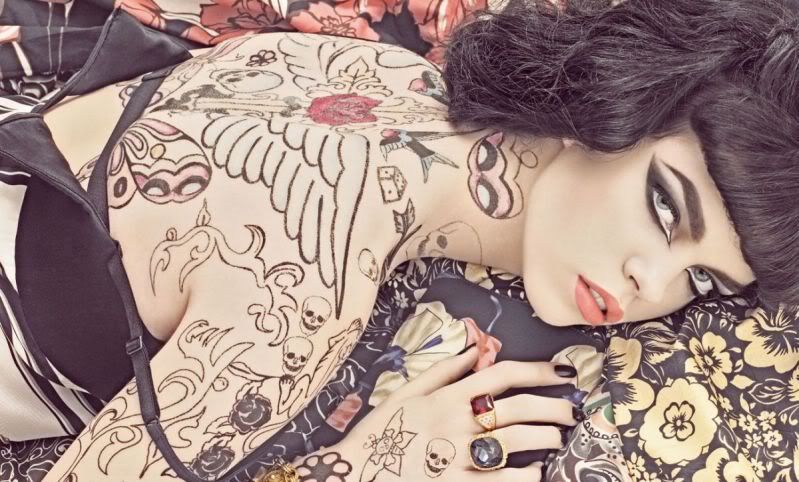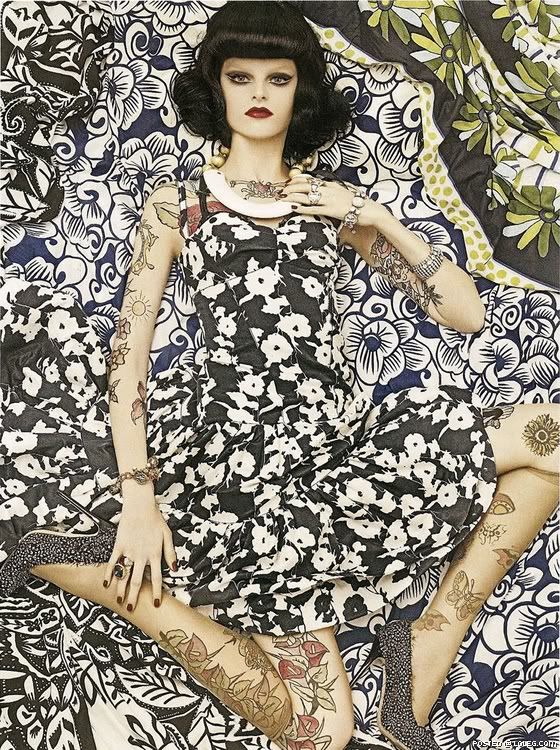 While she may not be someone to aspire to, there is no doubt that her style resonates with many. As a result, beautiful editorials such as this are created. Apologies for the overload of pictures, I was so captivated by the patterns!
R.I.P Amy Winehouse (1983-2011)