I think any girl can understand why we have shoe fetishes. With the amount of heels, booties, lace-ups, stilettos, wedges, espadrilles, platforms... and you name it out there; it really leaves no room for anyone not to like something.
As a result of my trolling around different websites for shoes I fantasise about... these are some gorgeous shoes to add to my collection when I have stacks of money the size of the Empire State Building. And by then these shoes will be so outdated! Most of the shoes are from F/W '11 collections of the respective brands - feel free to ask me more in the comments!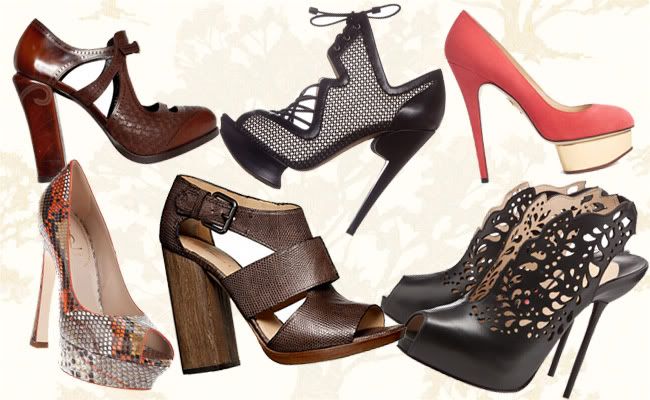 Left to right
Top row: Fendi, Nicholas Kirkwood, Charlotte Olympia
Bottom row: Yves Saint Laurent, Reed Krakoff, Christian Louboutin
Clockwise from top left: Christian Louboutin, Marni, Alexander McQueen, Giuseppe Zannoti, Christian Louboutin, Azzedine Alaïa, Lanvin, Miu Miu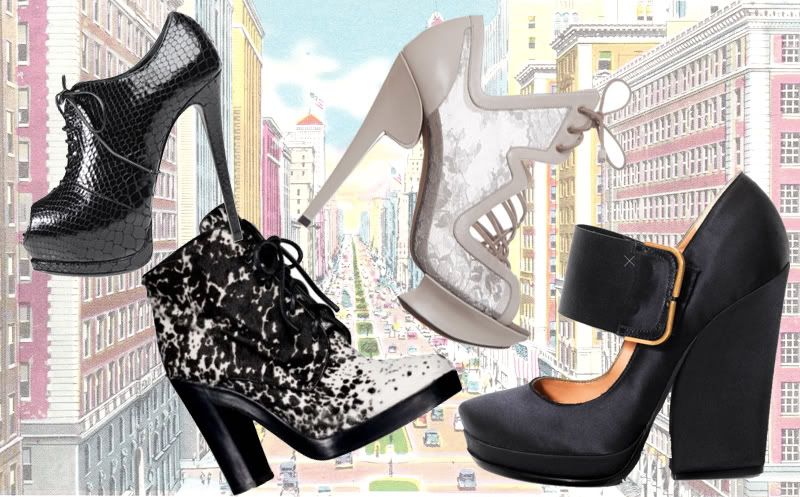 Left to Right: Giuseppe Zanotti, Reed Krakoff, Nicholas Kirkwood, Lanvin
I could imagine wearing these heels a million different ways and in a million different ways, it could spruce up an outfit. They're all so beautifully crafted (as we all know) but they're so unique, such stunners in their own way. But of course, if I were to hoard all of these in one season; I think I'd really have to pawn my life to some mindless job just so I can wear these sublime beauties to work.
So what shoes are on your mind? What items are you lusting after?