I'm slightly late in reviewing the Couture collection for Fall 2011 but Alaïa has got to be one of my favourite shows of the season! Welcoming the designer back to the couture runways after an eight-year hiatus seemed like an instant hit with all those attending the show.
I really love the proportions and silhouette Alaïa has opted for: curvy, voluminous yet so sleek. Not too sure why I'm so drawn to bell-shaped silhouettes but perhaps it's due to my lack of curves! Cinched waists look good on pretty much anyone, I think. So here are some pieces that really should have a place in our wardrobes.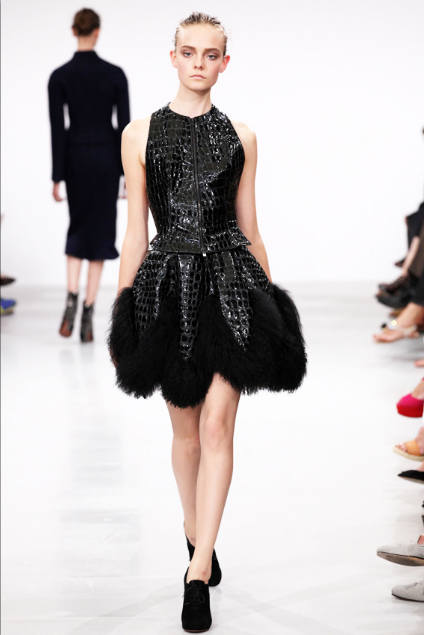 Loving the mixture of textures - a tough croc-stamped leather paired with the softness of fur. Imagine that top with a tuxedo blazer!
The skirts never fail to get me, it's got the perfect amount of volume and flounce. Would look amazing during the winter paired with opaque tights. The juxtaposition of a structure jacket is great too.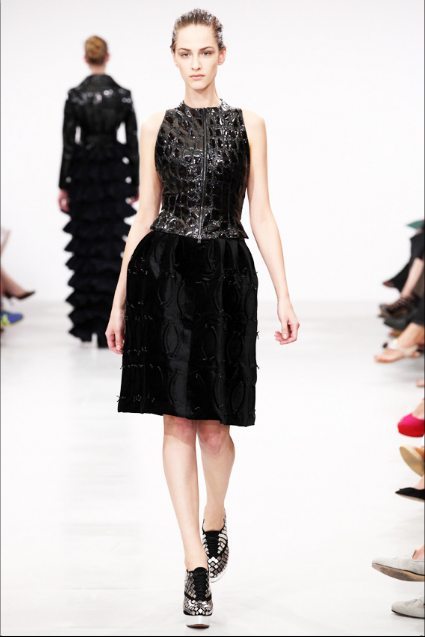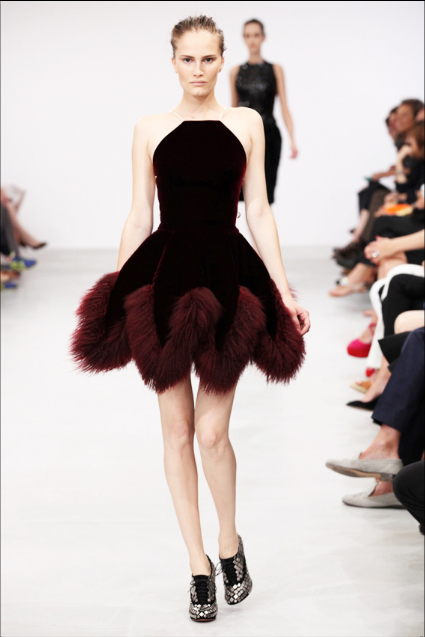 Alaïa's signature laser cutting is feature on his velvet dresses. This is such transitional dressing, I feel like you could wear this during the summer (albeit the black colour) with a bright heel and bag. The peter pan collar is a nice whimsical touch to an otherwise mature cocktail dress.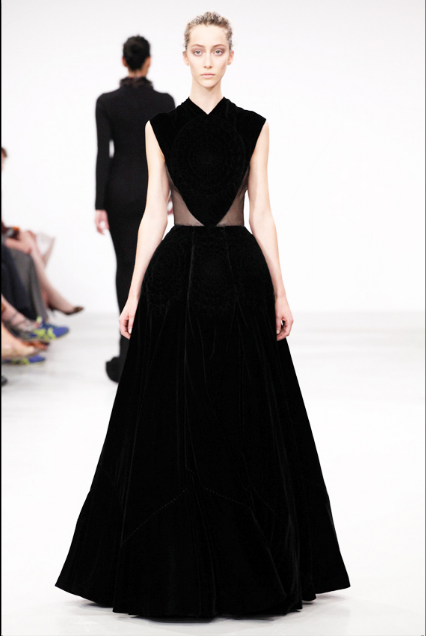 Not only is the silhouette great but Alaïa has a really well edited collection of his signature looks that amounts to a strong show. He knows what works well and the craftsmanship is just excellent (he's worked with the same mill for 30 years!). For a fall collection that is usually more sombre and covered up, this collection really has the right amount of exposure that would make these pieces really versatile in anyone's wardrobe.
Let's hope he continues to show in the next seasons to come!