I wanted to do an outfit post today but I don't have photoshop! The one I installed doesn't work (just my luck) as it says that there's an error with missing/invalid information. BIG BOO HOO!
So with non-edited pictures - I shan't post an outfit up today. Someone tell me what to do! I badly need photoshop now! The photoshop I had (and that worked) was lost along with my stolen macbook. So there goes a whole lotta work.
In the meanwhile here's one of my favourite Vogue US editorials featuring the sublime Natalia Vodianova. I'm in love with Alice in Wonderland so there's no doubt that this shoot just calls my name - plus, it features some awesome designers as the other characters of Alice in Wonderland. See if you can name them!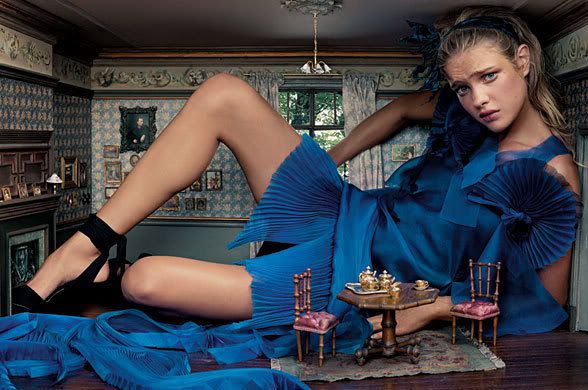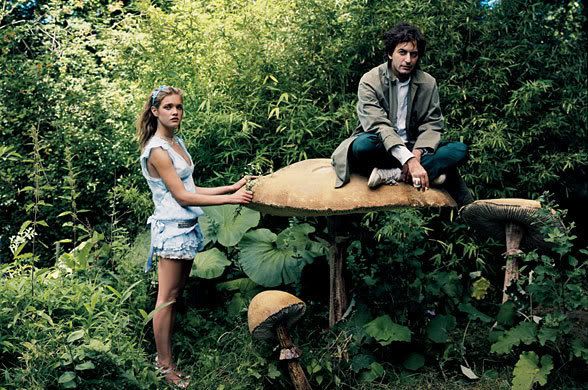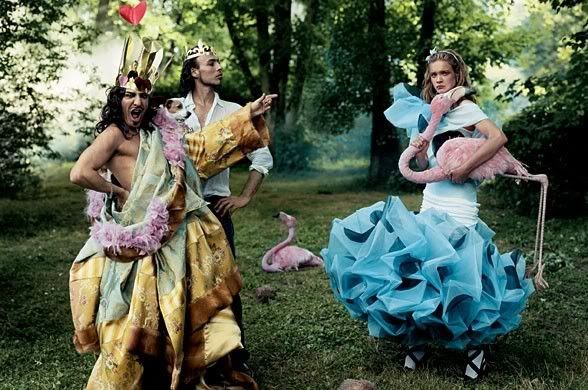 Source: Vogue US, December 2003