Have you ever had one of those days where you felt like you were doing a million things at once? I have and this was definitely one of them…
I'm not complaining, it's just there's one thing after another (after another) and you wonder how it all sort of just piled up on top of one another. Oh, trust me; I've experienced this academically and socially, the former being slightly more torturous.
So there comes this dilemma, what exactly are you going to wear to all these events without looking tired and awkward going from one place to another? With the venues all over the place, it's not like I could have a glamorous wardrobe change in a snap, crackle and pop of a finger. How I wish I were Anna Dello Russo in these situations!
With Singapore's humid, stormy weather as of late; I ended up just wearing a really simple ensemble that I thought could just take me from the opening of the flower exhibition to a cocktail flight on the Singapore flyer to a nice dinner at Dempsey.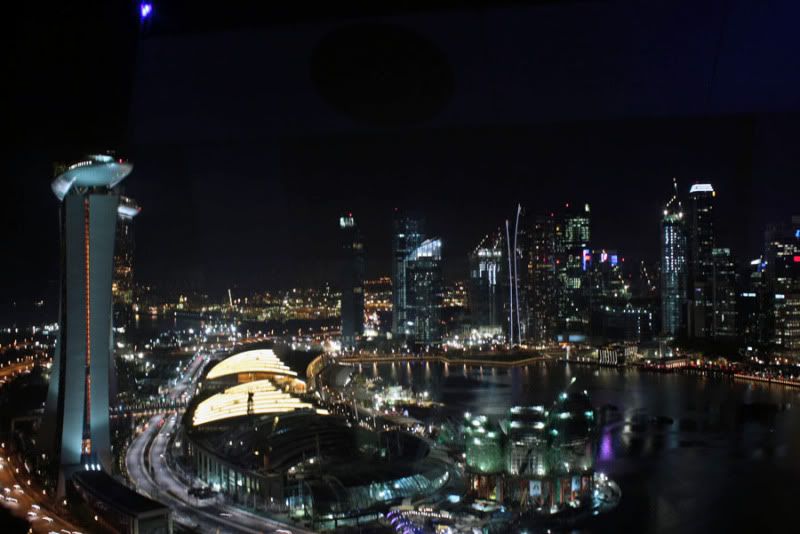 While I attempt to distract you with breathtaking pictures of the Singapore skyline as seen from the flyer... Jeans you say? I know, wearing jeans to nice places when you have the option of cute dresses and flirty skirts? But hey, it's versatile and the ability you have to dress it up or down just sealed the deal.
(sorry for the image heavy post!)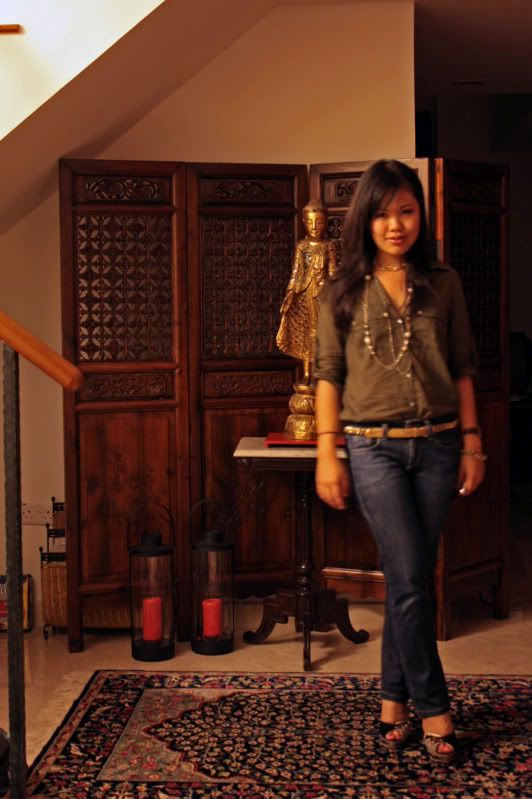 Shirt: Zara
Jeans: 7 for all Mankind with Massimo Dutti belt
Shoes: Bally
Necklaces: Che2 NYC and vintage
Watch: Dad's Michel Herbelin
Bag: Alexander McQueen (again, I know!)