So here goes my first outfit post in a LONG time! I just had the idea of shooting it after getting back from a farewell dinner and drinks at Senso and Ku De Ta with my relatives so excuse the bad lighting and background. It really means I need to either a) get a
WILLING
photographer, or b) get one of those remote controlled timer things and c) get the balls to photograph myself in broad daylight in front of people!
So here's a new blouse I got from the recent Topshop sale! Caught my eye right away because it's flowy and it's got an awesome open back. I love anything that has an unexpected touch to something quite conservative looking - and I'm a sucker for drop backs, open backs, keyhole backs, you name it. Don't you think showing your back is more sophisticated than flaunting decolletage?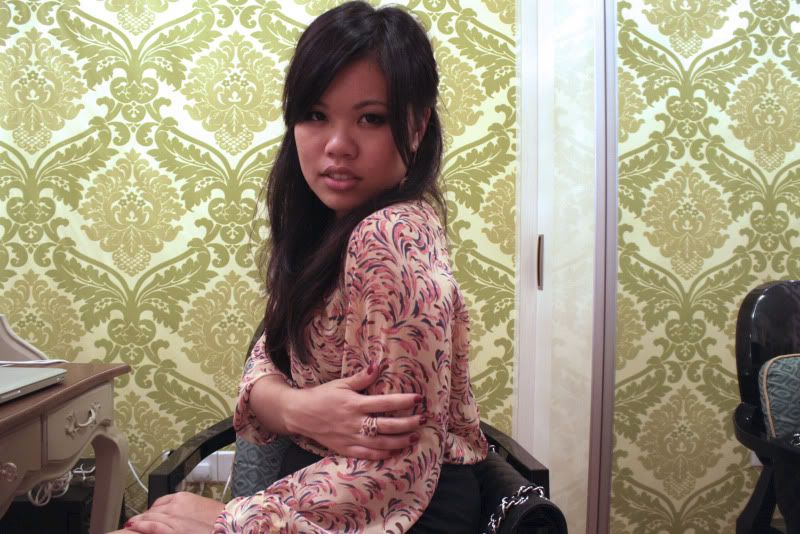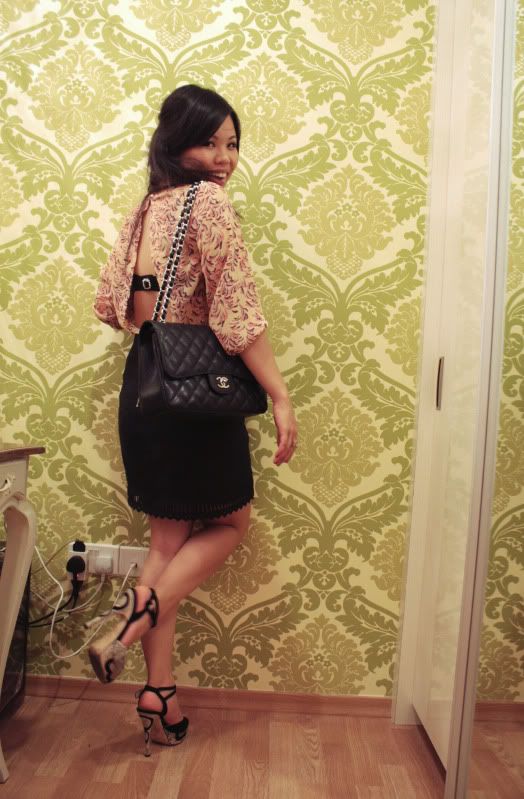 It's too bad you can't see the detail on my skirt because it's black crocheted fabric that gives a slightly peekaboo effect. Blame it on the bad lighting and those unsightly cables! So shameful...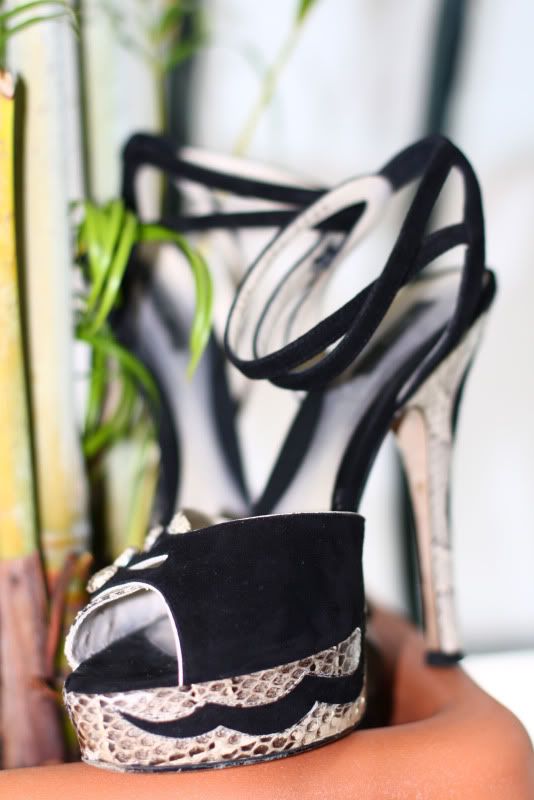 I love these shoes! Scored them at a great Bally sale some time ago - it's so 1920's art deco. Plus, they're really comfortable that I could wear them all day without getting tired.
A couple of silly pictures before I round off the post. I was probably singing to Maroon 5 there, as usual, jamming it out in my room alone! Also, wanted to show you guys the rings my mum got made for me - first two pieces of real jewellery (actually sort of my matches my earrings too, another piece my mum got).
Topshop blouse, Karen Millen skirt, Chanel bag, Bally shoes, Hermes watch
On a side note, finally got the Chanel bag I've been dreaming of! I know so many people have it but my mum was so adamant that I couldn't get one unless I deserved it. So I welcome the classic Jumbo Caviar into my bag collection - love!