I'm such a non-committal person but something always brings me back to this blog. My interest and love for fashion will probably never dissipate - and that, I can assure you.
So it's the middle of summer and the weather's hot, the sun swelters long into the day as we lounge on chairs (
and hopefully drink some cocktails
) to pass the time. I've been having a fabulous time travelling to Europe and deciding that this blog needs a more coherent (slightly revamped) direction.
In the meantime, enjoy some of these lovely pictures shot by none other than Mr. Tommy Ton of
Jak&Jil
fame. I am not a big fan of taking pictures of my outfits (no matter how "FAB" my outfits are since I'm no model and the summer makes me feel like a rotund hippopotamus!), but I may just put some up if and when I feel like it... and if you readers want some!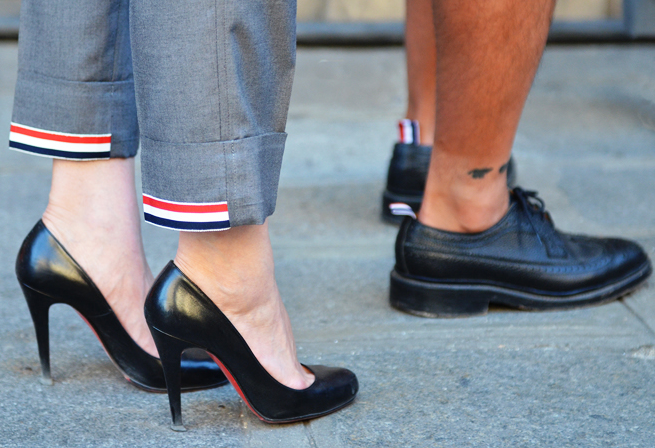 Next pant cuffs on my list! Such a whimsical little detail that is so easy to do on your own too.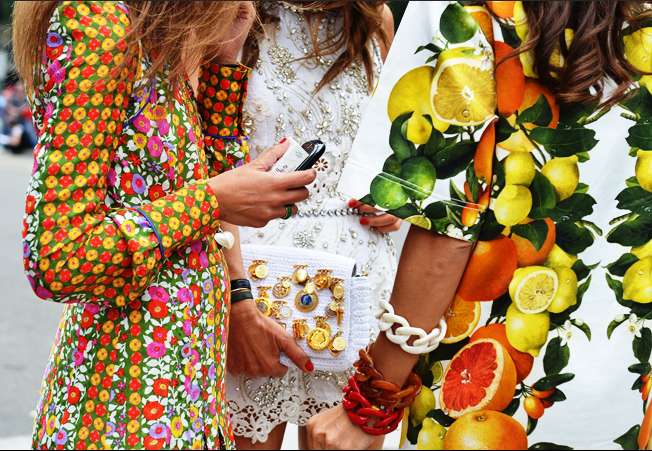 Anna Dello Russo (in white) with Aurora (left) and Viviana (right) - love them! Maybe being ADR's assistants has its perks...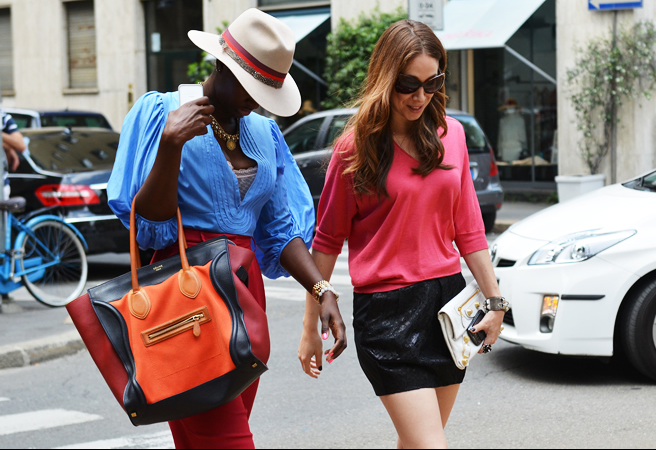 Still lusting after the Céline Luggage tote in fantasmagoric colours. Love this - it's so delicious for summer.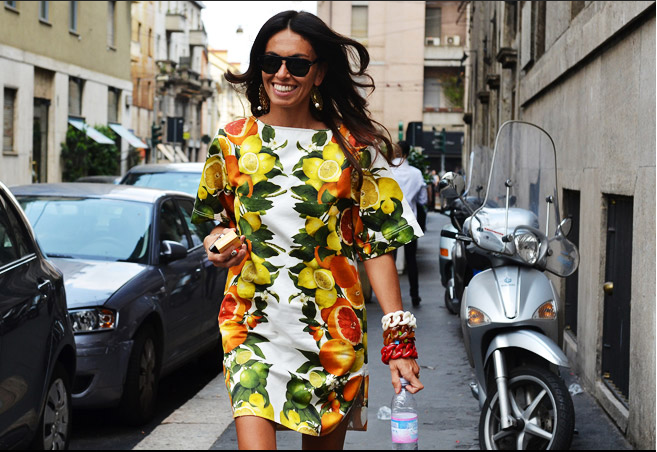 Viviana's Stella McCartney dress. Just makes me want to drink some pink lemonade!
And lastly, as much as I am trying to get colour into my unusually neutral wardrobe consisting of beiges, whites and blacks... I do still love a good summery, breezy and oh-so-light look for the summer. It looks like you could never sweat in such an ensemble. I'm really loving the silhouette too - need to get myself a properly A-line skirt.
Will be back soon for more updates! Continue reading :) and have a great summer, folks!
All pictures from Tommy Ton's shoot in style.com