So um, who isn't in love with Givenchy's Fall Couture 2010? I'd definitely try and break into the design house, smash a couple of windows and steal a whole rack of dresses if I could. What a cunning plan!
No but really, these creations are sublime. In other words, to DIE FOR! Can R. Tisci do no wrong? The combination of lace, feathers, leather and just the right amount of bling really amounts to a unique Couture show unlike most.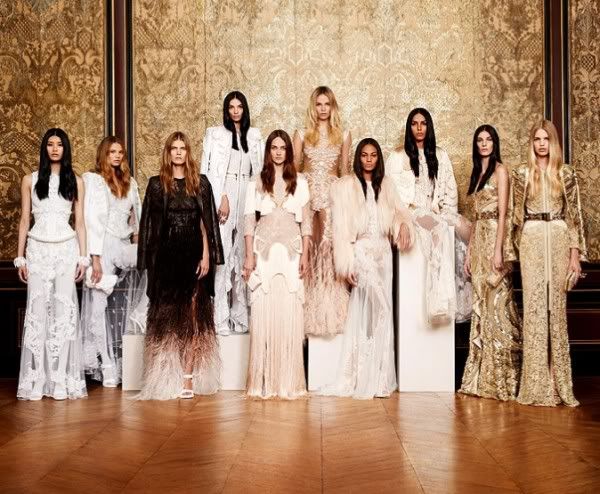 Oh my goodness, I seriously drool everytime my eyes land on that picture. Too beautiful for words. Then again, if I were to wear something like that, (of course the dress being sublime on its own) wouldn't I look kind of... disproportionate? No more just like, "whaaat are you wearing?" Looks great on models, not sure on me. Then again, who knows? I'll just have to see it on the red carpet one day maybe. Still, I'd kill to own one of those. Really, Tisci be warned, I'll hunt you down!
xx,
- LCT.