Sorry for the hiatus but I don't know what's been up with me lately! It's been all so weird and incongruent. This is just a quickie but I thought that I'd show off a little by posting a picture of what I wore my new heels with (the Bally ones I was talking about before).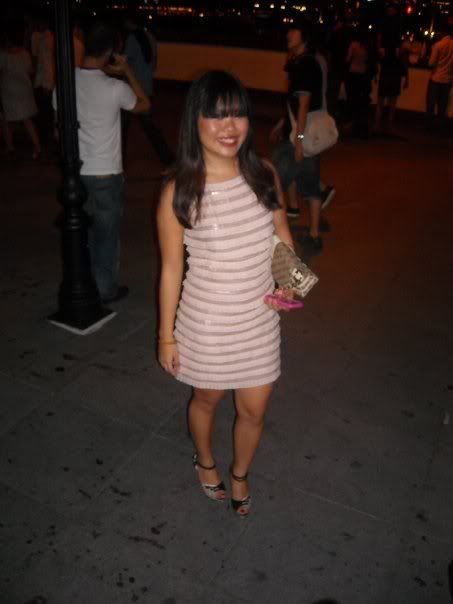 On Clarice: Bebe dress, Bally 'Ilya' heels, Gucci bag
A little close up of the dress I wore. I thought it was really cute because it's a modern twist on the classic 1920s flapper dresses. I know that vintage is all the rage! It was great for a night out too. I promise I'll update again soon!
What do you guys think of my new bangs?
Frankly, I needed a change...