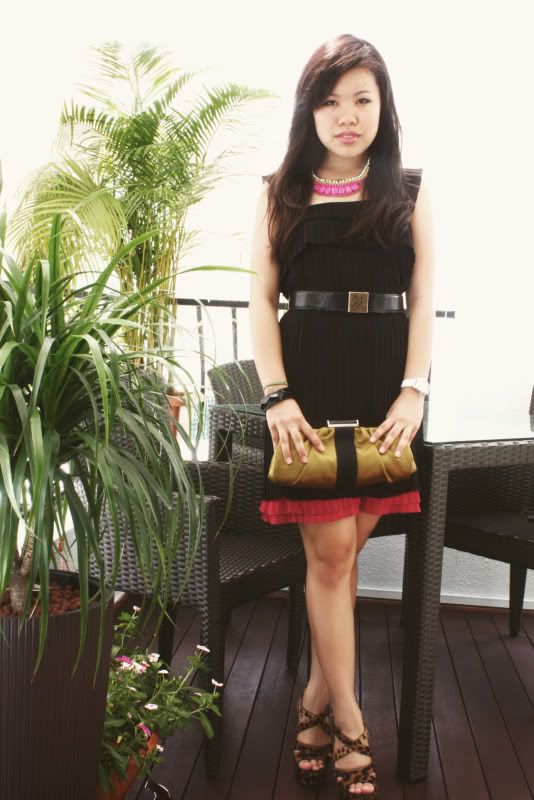 As I'm frantically packing to go to Surabaya, my hometown, everything in my path looks like a shipwreck! Don't you hate packing? I never know what to bring, then comes the problem of selecting clothes you love but ending up with no actual outfits because each single piece just doesn't look good together! I'm such an over-packer, I always think I'll need things that I don't. Are any of you like that?
Amidst all this mess, I'll have my momentary calm in writing down and blogging for a bit. I wore this outfit recently to go to a farewell party followed by some cocktails with friends. We all have our LBDs, I happen to have quite a few (although sometimes I get bored of it too)! Accordion pleats that are not just confined to schoolgirl skirts seem to be making a comeback these days...
I personally think that the point of LBDs is for you to have fun accessorising! Pretty much everything goes with black, so to keep things a little less dull I added a waist belt, leopard print pony hair platforms, a green clutch and a colourful necklace!
Definitely wouldn't have gotten this dress hadn't it been for the little layered pop of neon pink at the bottom. I like how under different lighting you can see through the sheerness of the black outer layer.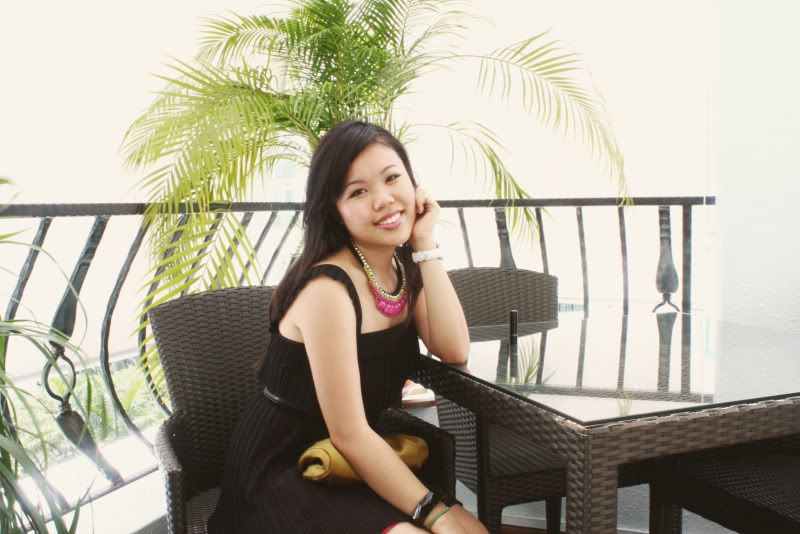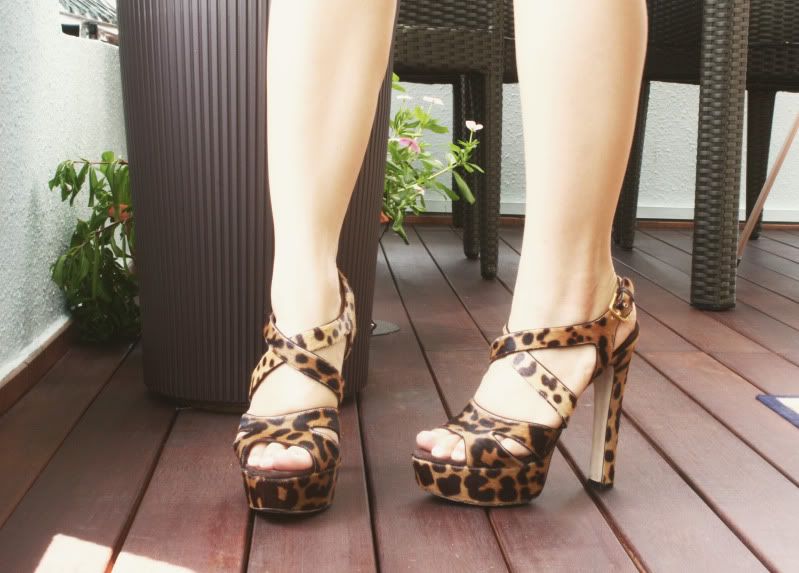 I am in LOVE with this shoe! It's tall, is leopard printed calf hair (!!) and is super comfortable to wear.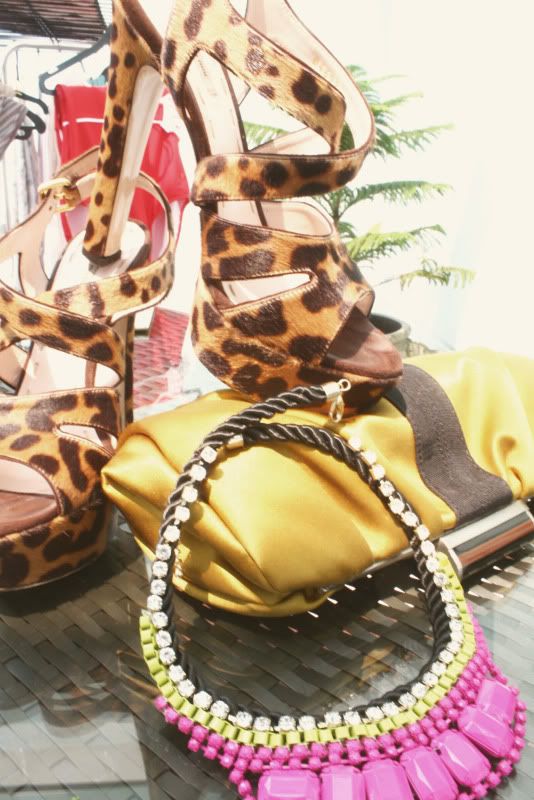 Since my accessories take centre stage, here's a little close up to show you the details. I love Tom Binns' jewellery but at $1000 a piece, I think I'll get it in better days to come. I found this Tom Binns-ish necklace at a steal in a local Singaporean boutique called Femme-X for S$25!
Juicy Couture dress, Miu Miu leopard print platform heels, Nina Ricci belt, BCBGMaxAzria clutch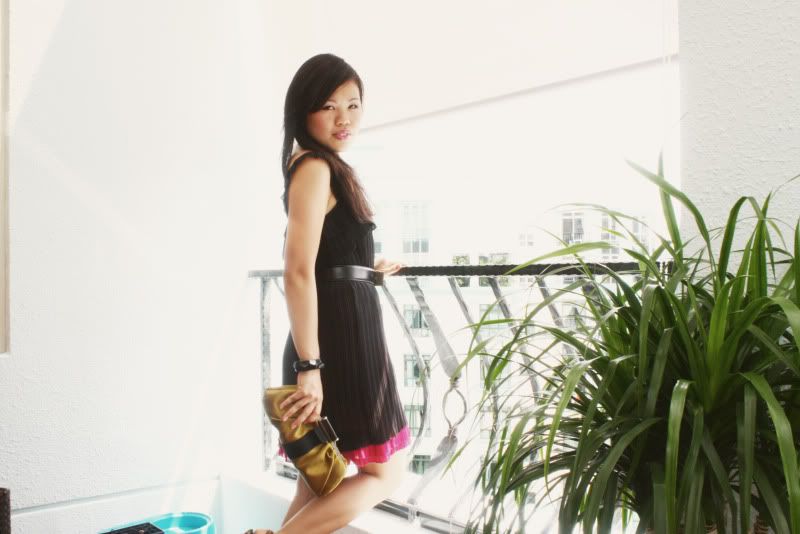 It's finally time to me to board the plane and go to my personal food heaven, Surabaya. If any of you are as big a glutton as I am, I'd recommend you take a weekend jaunt down to my little hometown :)
Have a great weekend everyone!